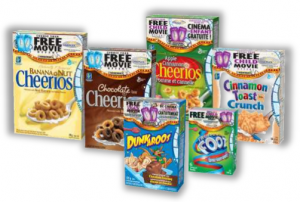 Another season of free movies, thanks to General Mills, has passed once again.
It seemed like there were fewer good movies in Feb (while the passes were good for a free movie) compared to last year.  Things picked up in April and May, but 2 for 1 isn't nearly as good.
We were able to use a couple more passes last night to see "Now You See Me" (which was great by the way!).  I still have a few more passes left over, but now they are expired.
Here's hoping General Mills runs the promotion again next year.  😉
ComputerAbuser