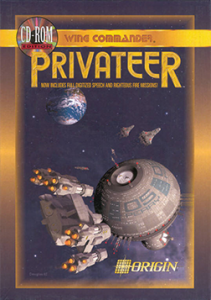 I was just informed by the GoG.com team that they now have a bunch of new games available from Electronic Arts.  Three games are available for purchase today with more coming soon.  Included in these three are Dungeon Keeper, Ultima Underworld (1+2) and Wing Commander: Privateer.
Wing Commander: Privateer!!!!!
Man did I love that game.  I was never much for space sims (other than Star Wars: Tie Fighter, and who didn't love that game!!!), but I really enjoyed Privateer.
If I remember correctly, I originally picked up my copy in a discount bin at the back of my local Office Depot for $10.  Searching discount bins for cool games we never heard of was a favourite past time for me and my buddy.  This was a few years before the Internet took off, so it's not like you could bring up MetaCritic on your smart phone and figure out if a game is any good before you buy it.
ComputerAbuser