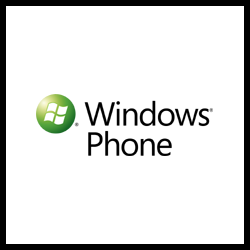 Although launched almost a month ago in Europe and Australia, today marks the official launch of Windows Phone 7 in North America.
As of today, phones should be available either online or in store for Rogers, Bell and Telus.
Online, Rogers lists the Samsung Focus for $200 on a 3 year term ($600 with no term).
Bell lists the LG Optimus Quantum for $100 on a 3 year ($450 with no contract).
Telus lists both the HTC 7 Surround and LG Optimus 7.  Prices are $100/$450 for the Surround and $100/$500 for the Optimus.
As usual, Rogers pricing is the worst and Telus has the best selection.  I would be temped to upgrade to the LG Optimus Quantum since I prefer a hardware keyboard, but Windows Phone is missing too much of what I need.  Most importantly Remote Desktop.  Currently, nothing matches Windows Mobile for Remote Desktop support and I can't see switching to Windows Phone until it does.
ComputerAbuser