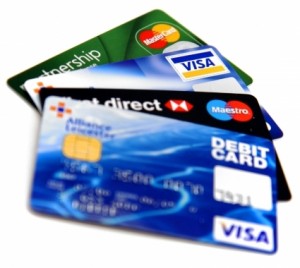 It seems like some douche bag decided to try and scam my credit card number and score some free crap off of the Internets.
It's possible the scumbag who obtained my credit card number sat on the info for some time, so it will be impossible to determine how they got it or when.  Luckily, my bank caught it before any transactions were approved.  Actually, I'm extremely impressed that they were able to catch it.  I shop online almost exclusively, so a bunch of random online purchases shouldn't set off any red flags.
Either way, I have to give them proper respect for catching it.  They have since cancelled that card and sent me a new one.
ComputerAbuser